How to fall asleep faster
How to fall asleep faster
How to fall asleep faster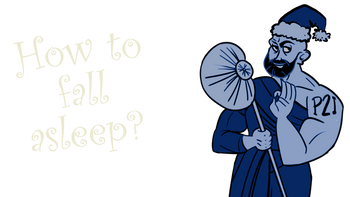 I know it's tough but those lights and screens will stimulate your mind unnecessarily at this hour and prevent you from falling asleep easily.


During this time you can meditate and/or read fiction. Do not read something that will stimulate your mind too much.


I usually meditate. Clear my mind. I might also do some loving and kindness meditation.
Keep the room as dark as possible and also wear a sleep mask.
The room should be as quiet as possible and you can use those white noise app.
I haven't use them for a while but they can definitely help.
Keep the room nice and cool. It will help your body relax.
When you are in bed. Lying down under the blankets. Try to find the most comfortable position and relax your body as much as possible.


You want to take deep breaths and let go of any tension in your body.
Do not let your mind wonder in thoughts too much. Stay present and do not be anxious to fall asleep rapidly.
Enjoy and be grateful to be able to be in such a comfortable environment.
Picture yourself lying down on the grass and sleeping with a smile on your face.
You can list what you are grateful for and send love to the people you care about.
That's a great way to fall asleep and have great dreams.