Loving Kindness Meditation Benefits | Path 2 Inspiration
Loving Kindness Meditation Benefits | Path 2 Inspiration
Loving Kindness Meditation Benefits | Path 2 Inspiration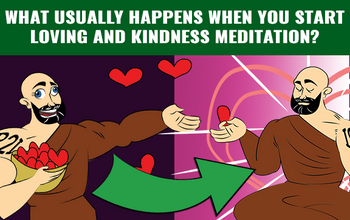 What (usually) happens when you start loving & kindness meditation. At first, you feel stupid, sending love to people seems kinda corny and a little bit tacky.
"May this person be well and happy, free from hostility and harm." Even saying it in your head sounds ridiculous or you might not even want to spread the love for others.
You meditating for yourself, right? You resent some people, you are mad at some people, you might want to harm some people from your past... It's all good.
At one point you will start with someone you care, your mind will feel light and you will start seeing the love in your heart. Slowly but surely, your heart will feel up with benevolence, compassion, and love.
The anger, the hatred, the ill-will will start to slowly dissipate then you will start to understand the real power of loving & kindness.