Effects of meditation on the body | Path2Inspiration
Effects of meditation on the body | Path2Inspiration
Effects of meditation on the body | Path2Inspiration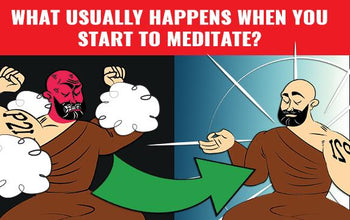 At first, you try to control, you're adamant, you're stubborn. Thoughts, sensations, feelings, visions come and go into your mind.
You are trying so hard to empty your mind yet it becomes more and more restless. You push harder and now got a headache.
You are drained and want to give up. Then something magical happens, you give in, you accept and you let go.
All of sudden the restlessness is lessened, fewer thoughts are coming in, your body feels lighter and slowly but most definitely sure your mind is getting emptier.
Now your breath is swift and smooth. Meditation becomes effortless. Now you are happy and contented with this moment. You see lights and feel serene, congratulations you have just seen if just for a few moments what it truly means to be at peace.