Wisdom, the secret ingredient for enlightenment
Wisdom, the secret ingredient for enlightenment
Wisdom, the secret ingredient for enlightenment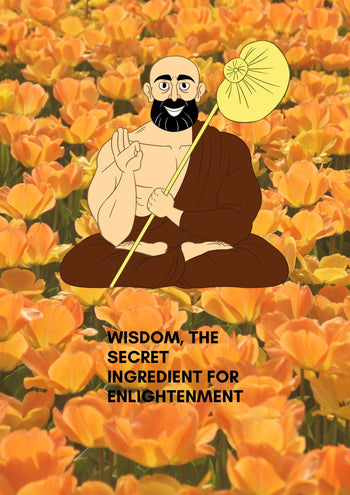 What is wisdom? Wisdom is the opposite of ignorance and delusion. The Buddha said that there is no such thing as evil. There is only wisdom and the lack of it.
All beings want to be happy and they are driven by what they think would make them happy. Unfortunately a lot of human beings have a blurry vision and can't see the light of wisdom
Conditioning, upbringing, social pressure can blur this vision even more. One needs to wipe their eyes and cultivate the mind in order to see what is better for oneself and others.
The highest quality one develops through meditation is wisdom. Wisdom is not intelligence. Wisdom is beyond anything worldly.
Wisdom is the quality that helps you discern what is good for you and what is bad for you. Wisdom is the quality that destroys ignorance and delusion and helps you alleviate the suffering of yourself and others.
Wisdom comes through the heart and mind. Wisdom is not thinking. Thinking is overrated. Wisdom gives you insights and solution when you know how to use it.
When you know how to be at peace. When you know how to let go. When you know how to be aware and present. Wisdom grows and grows some more.
The intuition in you will increase. You will know how to be in the zone and not let the thinking stop you from doing what you know is good for you. What you know your heart truly wants.
I encourage all of you to develop the wisdom in your hearts and minds. Through the stillness of the mind wisdom will prevail. Once you see it. Once you understand it. You will tap into a source that is limitless.
Your life will not only improve but you will know and have a compass that can guide you. Wisdom is the compass of your heart. All you need to do is follow the direction and always remember to keep a still heart and mind.