Meditation & the law of attraction
Meditation & the law of attraction
Meditation & the law of attraction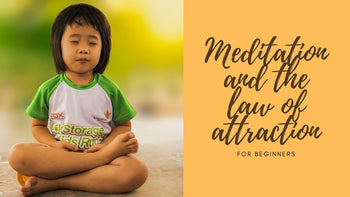 Before you practice any of the law of attraction techniques, you want to meditate and make your mind as still as you possibly can. It is better to do this when you wake up or before going to sleep or both.
At first, you will try to control, thoughts, sensations, feelings, visions come, and go into your mind. You are trying so hard to empty your mind yet it becomes more and more restless. You push harder and now you got a headache... You are drained and want to give up then something magical happens. You give in, you accept and you let go. You breathe in and breathe out while following the continuous rise and fall of your stomach and just catching and releasing with your awareness, all the things coming in your mind and always reverting back to the rising and falling of your stomach.
All of sudden the restlessness is lessened, fewer thoughts are coming in, your body feels lighter and slowly but most definitely surely, your mind is getting emptier. Now your breath is swift and smooth. Meditation becomes effortless. Now you are happy and contented with this moment. Now you feel at peace.
Now is the best time to focus on your visualization. Don't worry about if you are peaceful and still enough. You don't need to be blissed out of your skulls to do some visualization, just still enough where there is nothing much distracting you and little, to no negativity.
Always stay in the present moment. Meditation helps you calm the mind and be as still as you possibly can. You often hear, not to apply the techniques of the law of attraction when you are feeling overwhelmed or too negative. It's true. You should not. What you can do is meditate. Meditation will help you let go of all the negativity and put you in a more balanced state of mind where you will more and more clarity. Meditation should serve as a foundation for your meditation practice.