Energy to reach enlightenment
Energy to reach enlightenment
Energy to reach enlightenment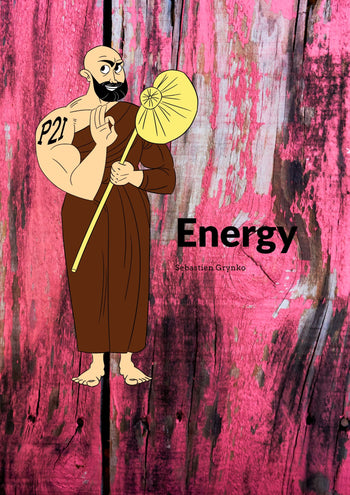 Energy is the fuel of life. Nothing gets done without it. Energy is such an important perfection. We only get so much energy in a day. It's a finite resource that we need to be cautious about.
Equanimity and wisdom will give us clues as to where this energy needs to be spent and where it should be preserved. Been full of energy is not necessarily a good thing if you are using that power to do unwholesome deeds. If your goals are to murder, conquer and take over the world.
Well yeah a lot of historical figures have succeeded at that and yes they were full of energy, but it was misplaced. Sloth and laziness are the opposite or enemies of energy. And this does not mean that one always go balls to the wall and burn out.
There is a place and time for rest and non action. Sloth and laziness is more understood as the unwillingness to use energy in a way that will be beneficial to oneself and others.
In order to get as much energy as one can . Life needs to be full of joy, peace and serenity.Stress, worries, doubts, fear, negative thoughts will drain you of that energy. It is your job and your duty to let go as much as you possibly can of those unwholesome defilements.
While doing that, you will more space to cultivate love, wisdom, compassion, kindness and equanimity.Your energy needs to be put there in order to reach better states of mind and be on the path of spirituality.
The good thing is that the more you cultivate those wholesome qualities the more energy you will tend to have.The joy, the happiness and the peace are the energies of the mind, which can also be called happiness.
To recap
Our energy is limited but we can make sure to get as much of it by cultivating all perfections and brahmaviharas. By living a more wholesome life of being good to oneself and others. Our well being will increase and so will our energy. Even as we age the energy of our body will decrease but the energy of our heart and mind will always increase.