Catch the negativity when it is still small
Catch the negativity when it is still small
Catch the negativity when it is still small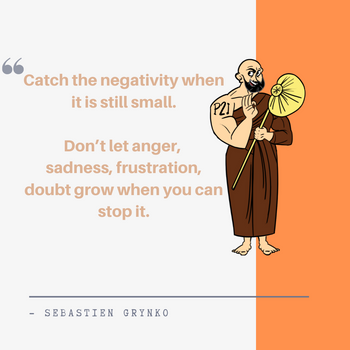 Catch the negativity when it is still small.


Don't let anger, sadness, frustration, doubt grow when you can stop it.


Negative emotions start with a sneeze and can grow to a debilitating virus. Or they can start with a few sparkles in a dry forest and then the wildfire can spread and destroy everything in its way.


When you get the negativity when it is just a thought you can prevent more negative thoughts from happening therefore stopping negative feelings from arising and therefore stopping negative actions from happening.


Catch the first few negative thoughts, acknowledge them, don't get more attach, let go of them and replace them with a positive thought.