Generosity is essential to reach enlightenment
Generosity is essential to reach enlightenment
Generosity is essential to reach enlightenment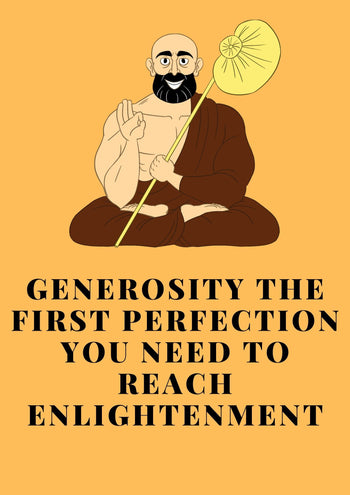 They say the devil is the details. Well I say that love is in the details. First you need to give it to yourself and by that I mean, that you need to be generous with yourself as well.
Give yourself the love, the patience, the smiles, the words, the attention and the time to feel the peace and joy that comes with soothing yourself.
 
Once you have learned how to start loving yourself unconditionally, GIVING to others will come naturally and more and more your heart will fill with joy.
When you are acting out this generosity, it starts with the heart and comes out in different beautiful forms. You get to choose how you want to express that dana.
The Buddha said that the highest dana is the gift of Dhamma, which translates as the gift of truth. Truth is the teachings of life and how to alleviate the suffering of oneself and others.
Hopefully in this article and in my work I have done this in a small, humble way and hopefully you will be able to benefit yourself and in turn spread the truth, the love and the generosity of your hearts. Listen to the podcast for more.