Joseph Murphy - Lottery success story
Joseph Murphy - Lottery success story
Joseph Murphy - Lottery success story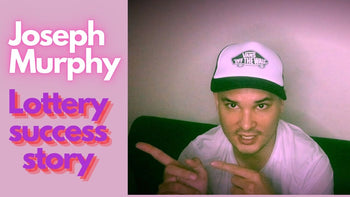 The Cause Of His Financial Trouble & Its Reversal
A young boy of about sixteen years of age in my neighborhood came to see me. He complained that his father would not allow him to go to college and become and engineer. His father was constantly saying, "We don't have the money to send you to college. We can't meet the mortgage on our home or the note that is due at the bank. We never make ends meet. Forget it!"
You can see the reason for this father's financial lack. He was constantly dwelling on lack, limitation, and financial restrictions of all kinds, and his subconscious naturally responded according to the nature of his habitual thinking. Think rich and riches follow; think poverty and poverty follows.
His Reversed Attitude Worked Wonders
I explained to this boy's father that all he needed was to cultivate the feeling of opulence and to constantly imagine that he possessed all kinds of riches. As a result, every night prior to sleep he imagined that he had received a letter from his son, telling him how happy he was to be in college and thanking him for all he had done for him. Furthermore, he claimed silently and feelingly: "God is the eternal source of my supply, meeting all my needs at every instant."
During the day when thoughts came to his mind, such as "I am short of money. I hardly know how to pay my bills. What have I to give? I am broke," and so forth, he never permitted the sentence to be finished in his mind. He persisted in neutralizing the negativity by immediately affirming: "God is the constant source of my supply, meeting all of my needs instantaneously." Often, at first, he had to do this thirty and forty times in one hour, but after a few days the momentum and force of habitual negative thoughts died out, and he ceased to be troubled by them.
Then, almost miraculously, he won a large sum of money from a lucky lottery ticket which paid all his debts and gave him increased confidence and faith in the power of his mind to meet all his needs at all times everywhere.
Today his son is in a university of his choice and is deeply grateful for the discovery of the real riches. This father and son will no longer tremble in fear and trepidation when financial exigencies and emergencies loom up before them.