Determination is a highly spiritual quality
Determination is a highly spiritual quality
Determination is a highly spiritual quality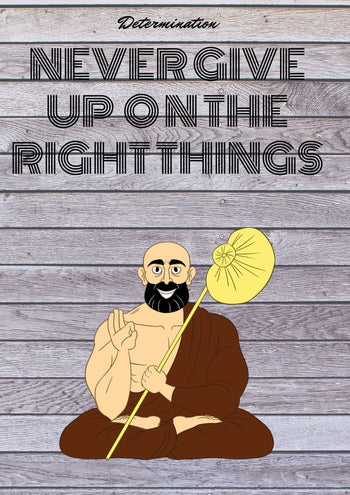 An essential quality to reach any destination in life. Without determination and persistence you won't be able to get anywhere.

But we have to be careful with the semantics. Determination and persistence are not resilience. Those terms do involve some struggle or pushing through.

It is not a no pain, no gain kind of situation. It is a let go of pain, let go of gain kind of a situation.

Determination means that you have committed to a path and you have the willingness to follow through regardless of how many times life makes you stray away from the course.

Determination also means that you are willing to develop discipline to reach your destination.

When it comes to the spiritual path you make a silent solemn vow to yourself.

Saying that you vow to have the determination to be caring, to be more patient, to be more compassionate, to grow in wisdom, to allow yourself to make mistakes, to allow yourself to be loved, to give yourself the unconditional love needed to walk this beautiful path of wisdom.